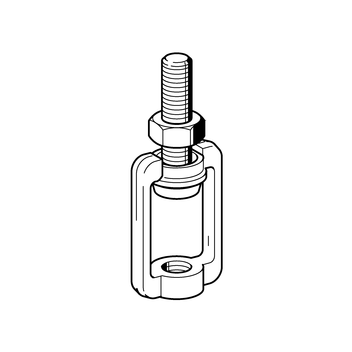 Aplicação
Suitable for all M&E services. May be fixed directly to the ceiling (anchor) or in a suitable channel. Especially advantageous due to the suspension unit in the upper section of the height adjuster, since it enables the pipes to move in all directions.
Configuração
Pre-assembled component, no loose parts.
Instalação
The upper part of the base component can be used as a tool for screwing in the suspending bolt. Then the bolt only has to be tightened with an open-ended spanner. After mounting, the base component rests freely mobile and rotatable on the rounded bolt head. Fixing a locking nut against the cup nut secures the height adjusted.
Dados Técnicos
| | |
| --- | --- |
| Material: | Base component cast iron, all components galvanised |
| Max. perm. working load: | 4.0 kN |
| Max. swinging angle: | 7° |