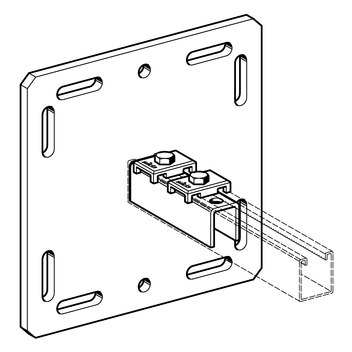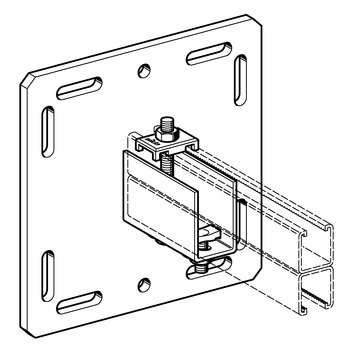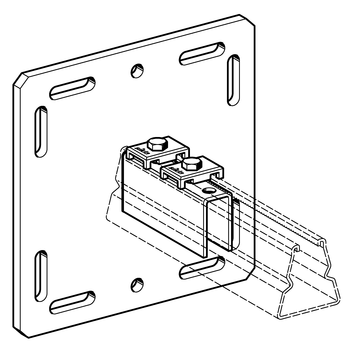 Gruppe:
1856
---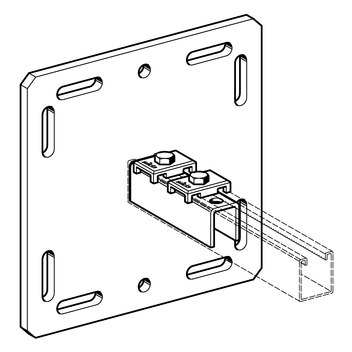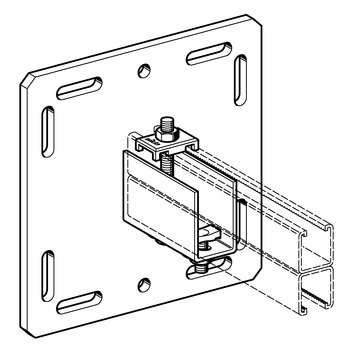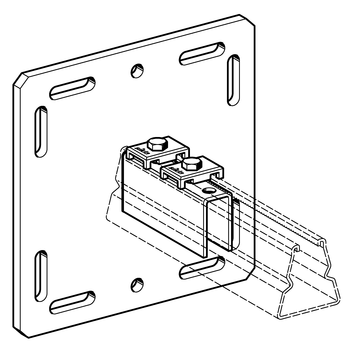 Aplicação
In combination with Sikla Channels MS 41/41, End Support WBD is ideal for setting up support structures attached to walls, floors and ceilings and for direct fixing to steel beams. In combination with Joining Plate AP, a fixing to beams with flange width > 120 mm is possible.
Configuração
Base plate with welded U-profile
Accessories (pre-assembled):
| | |
| --- | --- |
| - | 2 Holding Brackets and 2 Hexagon Bolts, 2 welded hexagon nuts (WBD C for single channels) |
| - | 1 Holding Bracket, 1 T-Bolt, nut, bolt and washer (WBD C for double channels) |
Instalação
Depending on the situation, different options are recommended:
a)

Frictional connection to steel beams using Assembly Set MS 5P M12 S.

b)

Fixing to the building structure using at least 2 heavy-duty anchors M12. Please observe loads and approvals of anchors.

For ceiling mounting, the bolt connecting channel and end support must pass through both parts.

Dados Técnicos
Type

For Sikla
Channel

Dimensions of
Base Plate [mm]

For beam
width [mm]

Holes
for

41/41-45 C0
41/41
41/45
220 x 220 x 12
80 - 120
M12

41-75/75 C0
41-75/75
220 x 220 x 12
80 - 120
M12



41/41-45 D C0
41/41 D
41/45 D
220 x 220 x 12
80 - 120
M12

| | |
| --- | --- |
| Material: | |
| End Support WBD: | Steel, HCP |
| Holding Bracket: | Cast iron, HCP |
| Accessories: | Steel, HCP |