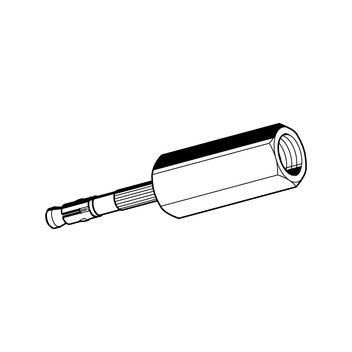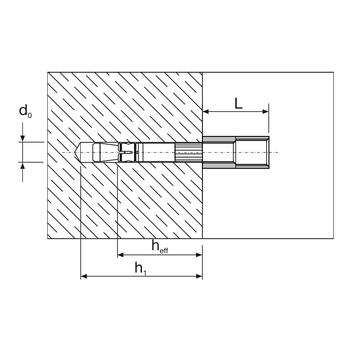 Gruppe:
1406
---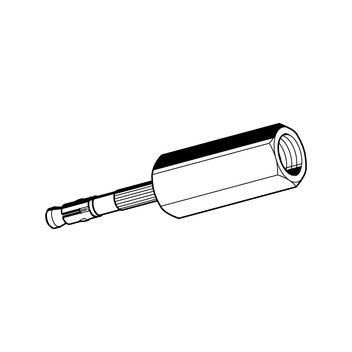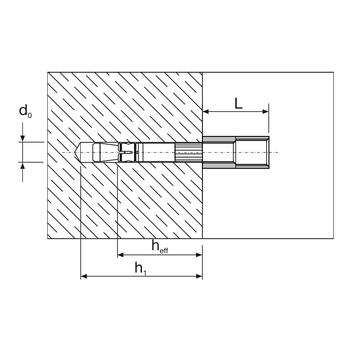 Aplicação
Suitable for the quick and easy mounting of components to a concrete soffit or shear wall. The internal dual thread M8/M10 allows for a direct easy connection with the Nail Anchor (e.g. M&E service supports).
The reduced drilling depth of 35 mm and the bore dia. of 6 mm minimise the risk of hitting a rebar during installation and reduces the overall cost of drilling.
Instalação
Fast and simple setting of the Nail Anchor AN N M8/M10:

1. Drilling
2. Cleaning of bore hole
3. Hammer in - ready!
Dados Técnicos
adm. load in the tensile zone [kN]
for anchorage in concrete accord. to approval ≥ C20/25

2.14

Centre distance scr ≥ [mm]

200

Edge distance ccr ≥ [mm]

100

min. thickness of concrete slab hmin [mm]

80

Drill hole dia. do [mm]

6

Depth of drill hole h1 ≥ [mm]

35

Effective anchorage depth hef ≥ [mm]
25

Length L [mm]

25

Thread

M8/M10



adm. load for fire exposure


30 min. N(30) [kN]

0.6

60 min. N(60) [kN]

0.6

90 min N(90) [kN]

0.6

120 min. N(120) [kN]

0.5

R 30 bis R120


Centre distance scr ≥ [mm]

100

Edge distance ccr ≥ [mm]

50


Valid are the values of the mentioned approval which can be seen on our website www.sikla.com/service/downloads.
| | |
| --- | --- |
| Material: | Steel, zinc-plated |
Zulassungen / Konformität
Sikla approval ETA-13/0048
For the multiple use for non-structural applications in concrete (min. C12/15 and max. C50/60). Fire protection testing, VdS-conform
Nail Anchor AN - ETA 13/0048 PDF | 2.0 MB